Echo Falls Preschool is located in Newton Lower Falls, Massachusetts. The school was founded in 1987 and has been in continuous operation ever since.

At Echo Falls we believe in teaching children to love and respect themselves and others.
• Children grow socially and emotionally through play
We believe in teaching children to love learning.
• A love of learning creates a foundation for resiliency, curiosity, and healthy self-esteem through accomplishment.

---
Fall Enrollment 2017 Echo Falls Preschool now offers enrollment options that allow parents to create a preschool schedule that best fits the needs of their family!
Monday-Friday 8:45 AM – 12:00 PM / 1:45 PM / 3:30 PM
Families may choose to enroll on a 3, 4, or 5 day/week schedule
Contact Us Today!
---
"Dear Jennifer : Thanks you for taking such a great interest in and such great care of "H" the last couple of years. Where he was when he started Echo Falls versus where he is now is mind boggling. You clearly love these kids and it shows! There is nowhere else we would even consider sending "S" when that time comes. Thanks you for gently guiding us and helping us to do what's best for "H". We are immensely grateful to you." `~ with love , the Lock family
​________________________________________________________________________________________________________________

"Echo Falls Preschool- I just wanted to thank you for being such amazing teachers and people! When I look at my child and see how much she has grown socially and how interested in the world she has become, I know its 100% because of the work you all do for the children. I can't thank you enough! I'm so sad we are leaving Echo Falls because you were such a wonderful part of our life!"
~With much gratitude, K.P
"The bottom line is that you are amazing. You have given our daughter a world that is safe, dependable and creative where you emphasize the values of respecting ourselves, others and our earth. The children learn that we are all different, but the same too. They are challenged to grow and engage in the process of discovery. You are the most sensitive, straight-forward,and connected people we have met in a long time, and we feel so lucky that our daughter's preschool years were ones surrounded by love, depth and understanding.
At Echo Falls, not only has our daughter had enriching music and art activities daily, but she has also begun to read in the most organic way, and she is fascinated by numbers. This academic progress happened easily and naturally because she loved going to school every day, quite regularly she would wake up singing the Echo Falls Theme Song!
~~With Love and much appreciation and deep thanks~~~ The Bresnahans
Powered by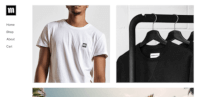 Create your own unique website with customizable templates.